Import Sketch Designs. Make Animations. Export Dev-ready Code.

A new class of motion design for mobile.
Built for Designers AND Developers, Flow lets you easily animate designs and generate production-ready code that a developer can use right away.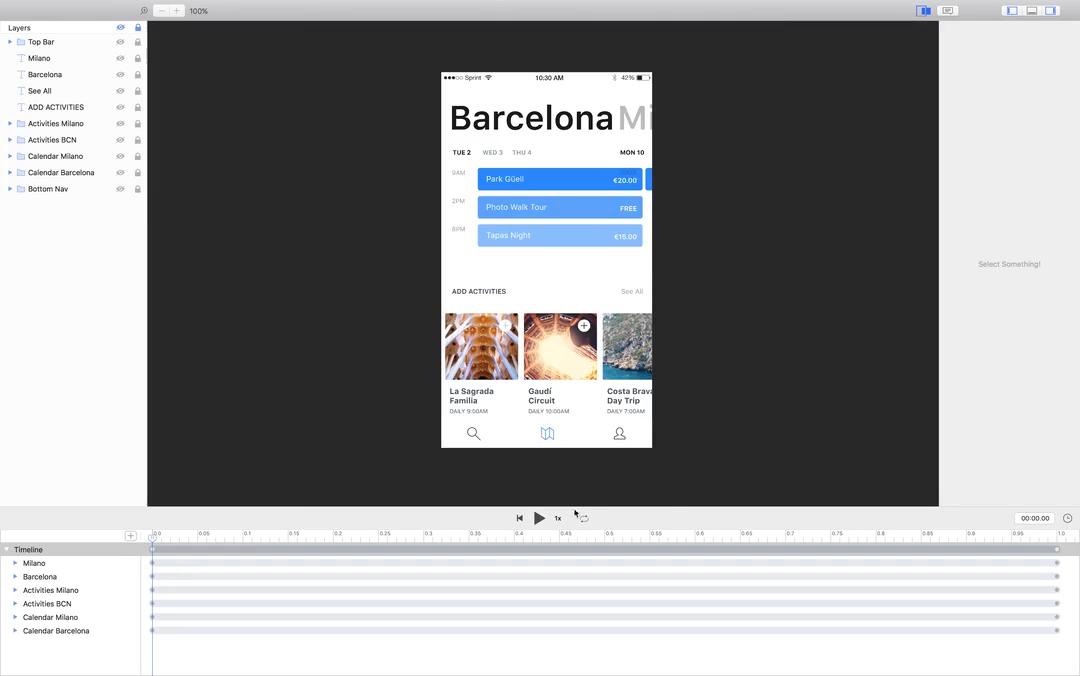 Hit the ground running.
We love Sketch, so do you. If you use Sketch, you can prepare your designs to Flow. Import those and watch your designs come to life.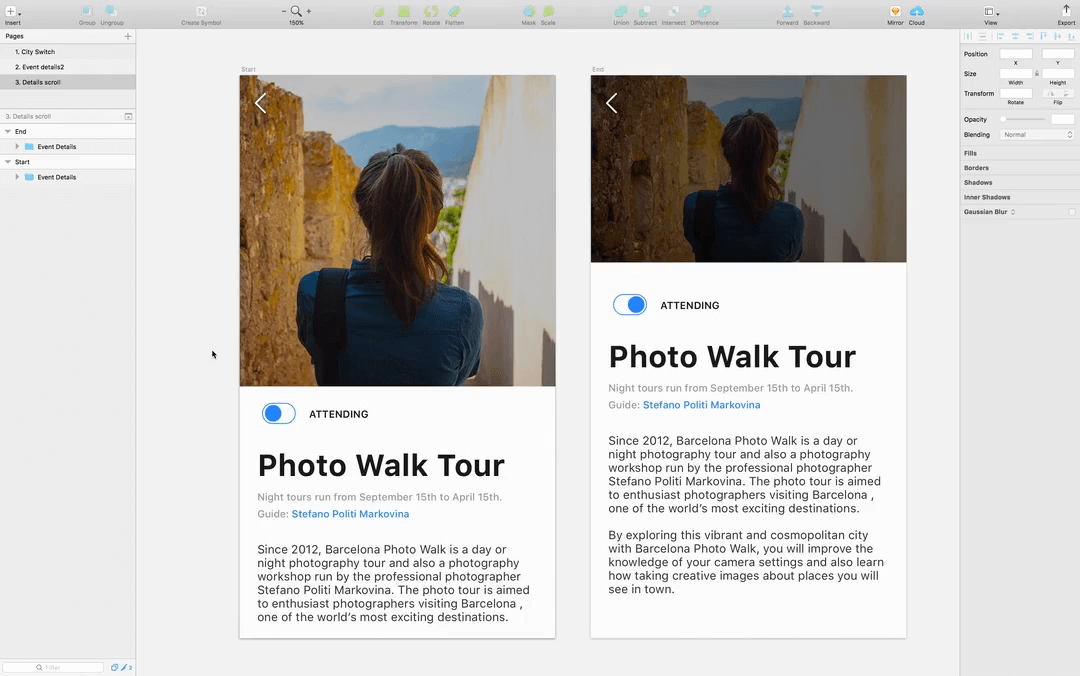 State Animation
Spend less time micro-managing animation. Define before and after states, and we'll animate everything in-between. Then, you tweak it so that it's just right.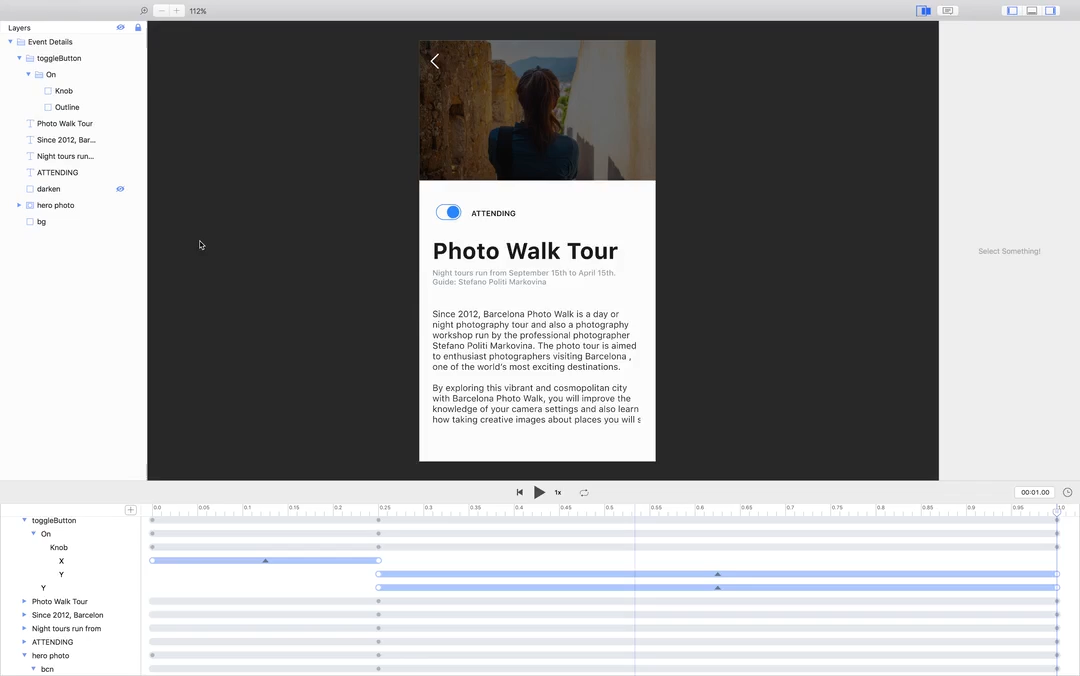 Don't get lost in translation!
Handing your designs off to developers can be protracted and inefficient. Generate files that developers can use without having to rebuild from scratch.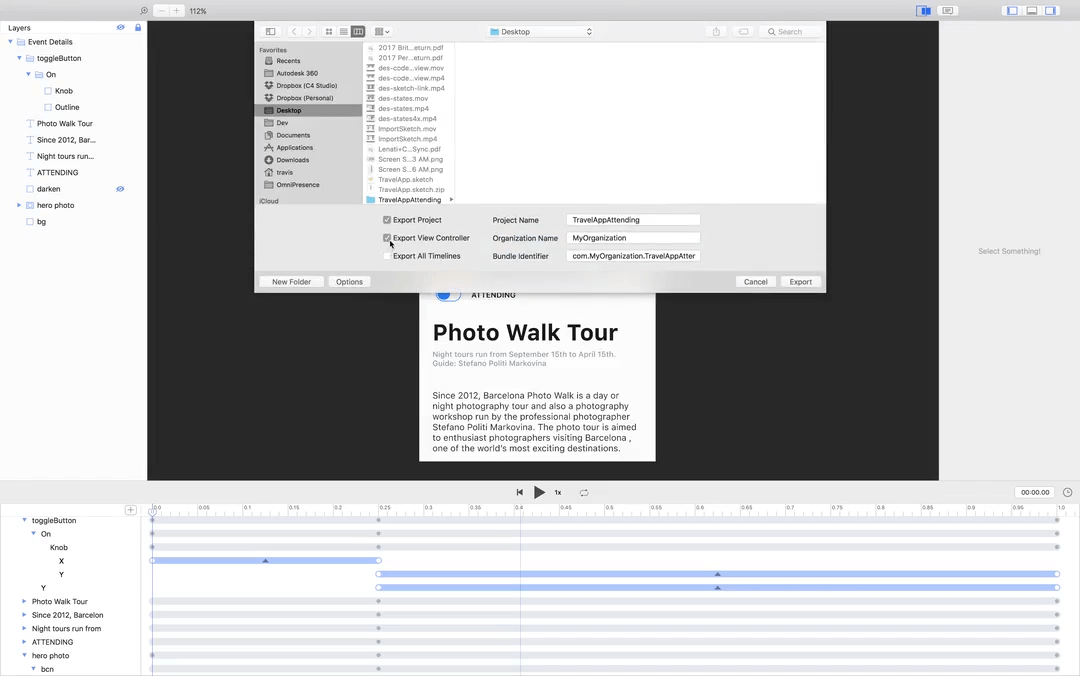 Design to Code Export
Your designs become production-ready code. Generate designs, effects and animations that translate 1:1 for your developers. Rejoice!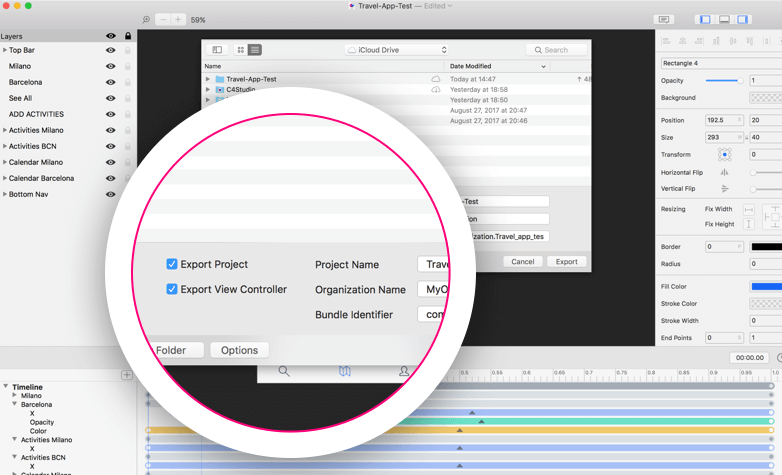 Design to Code Export
Flow translates Sketch files into code. Export views, controllers and even full Xcode projects that are 1:1 representations of the original designs.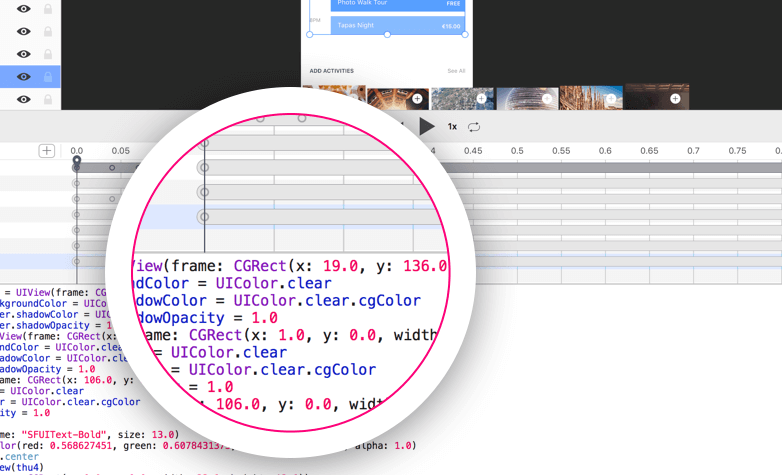 Code Preview
Before exporting, you can look at all the details of objects and transitions like timing, color, position, frames, and more.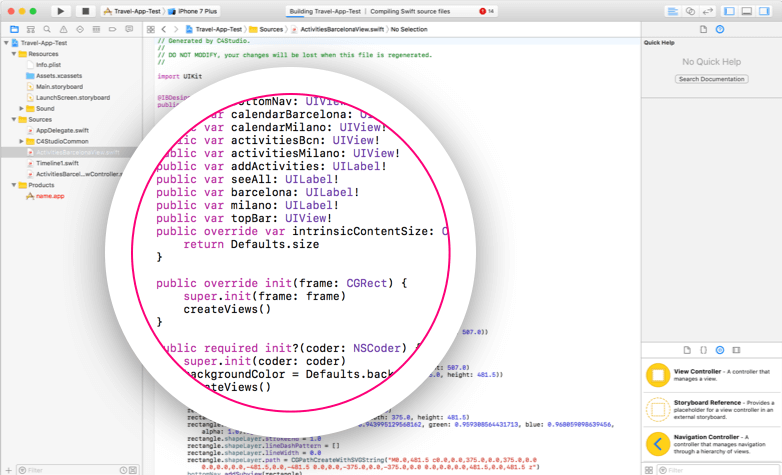 Modular Code Structure
The design of Flow's code export makes it extremely easy to subclass and extend behaviour of views and transitions.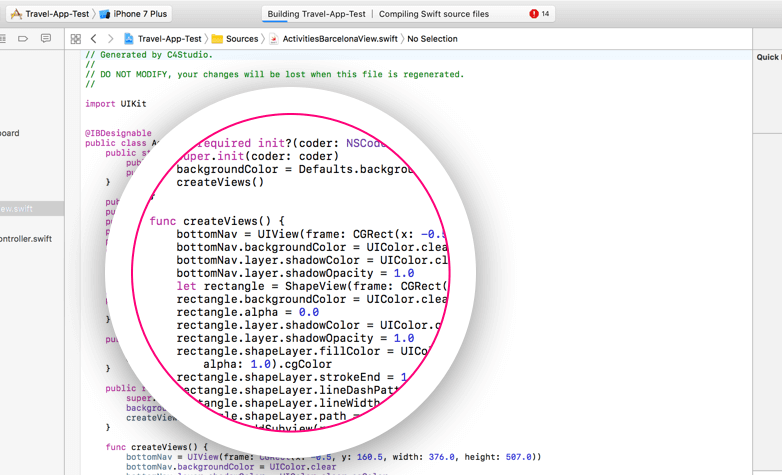 Modern Architectures
What you'll get is a sophisticated modern architecture written entirely in Swift that uses blocks, IBDesignable objects, animation objects and more.